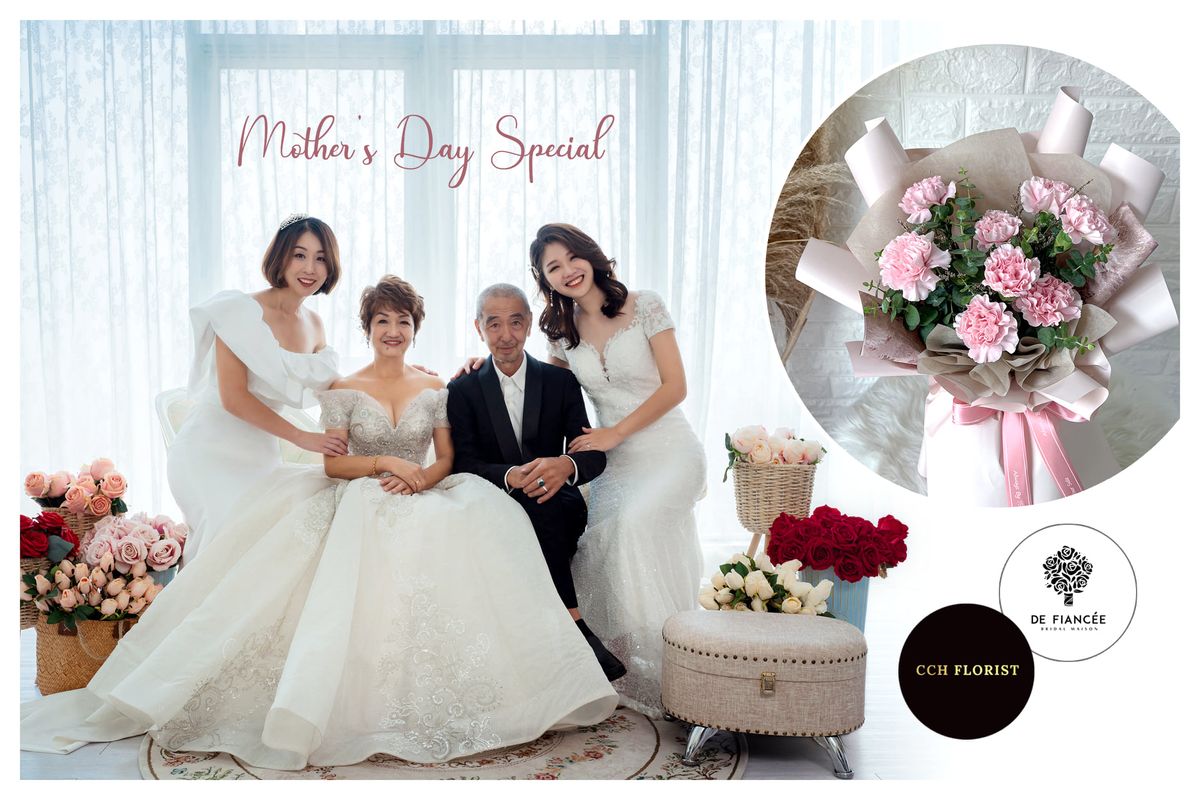 【CCH FLORIST x De Fiancée Bridal Maison】
Mother's Day Collaboration
Rebate E-voucher RM100
We're excited to partner with De Fiancée Bridal Maison for a special promotion
Can be used for shooting package on:
Family Portraits (max 8 ppl)
Couple Portraits
Pregnancy Portraits
Baby Portraits
Just purchase single flower arrangement
of RM120 or above to get the 𝐑𝐞𝐛𝐚𝐭𝐞 𝐄-𝐯𝐨𝐮𝐜𝐡𝐞𝐫 𝐑𝐌𝟏𝟎𝟎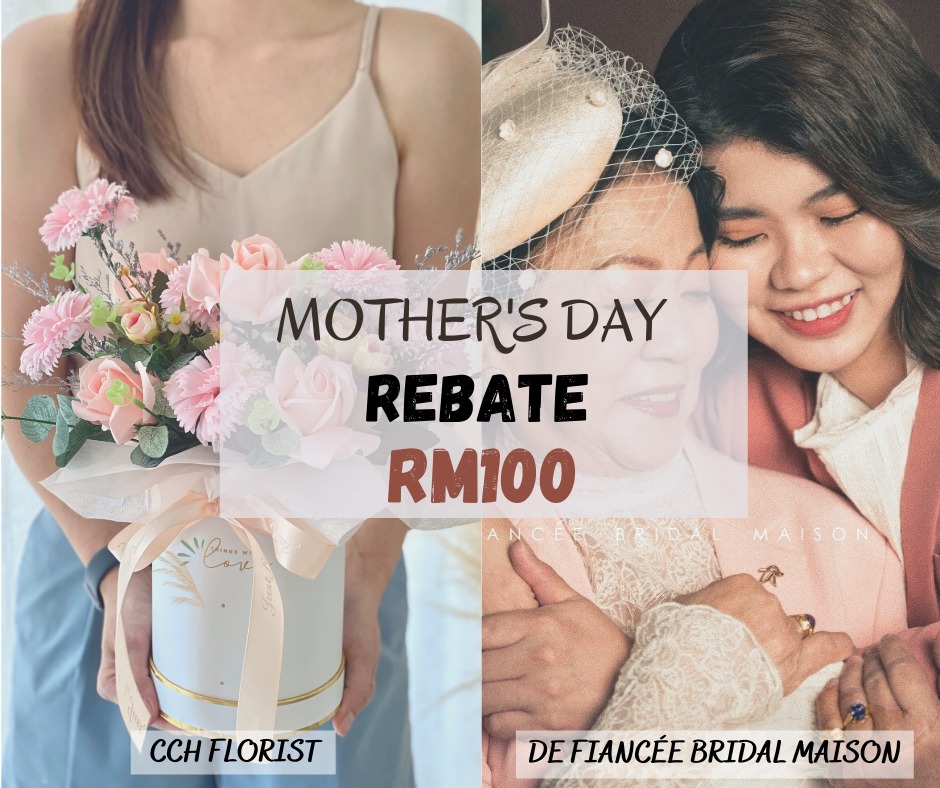 There's nothing like a happy smile of mother with an unforgettable gift.
No orders will be accepted after the order is full
Grab the Mother's Day promotion now!!