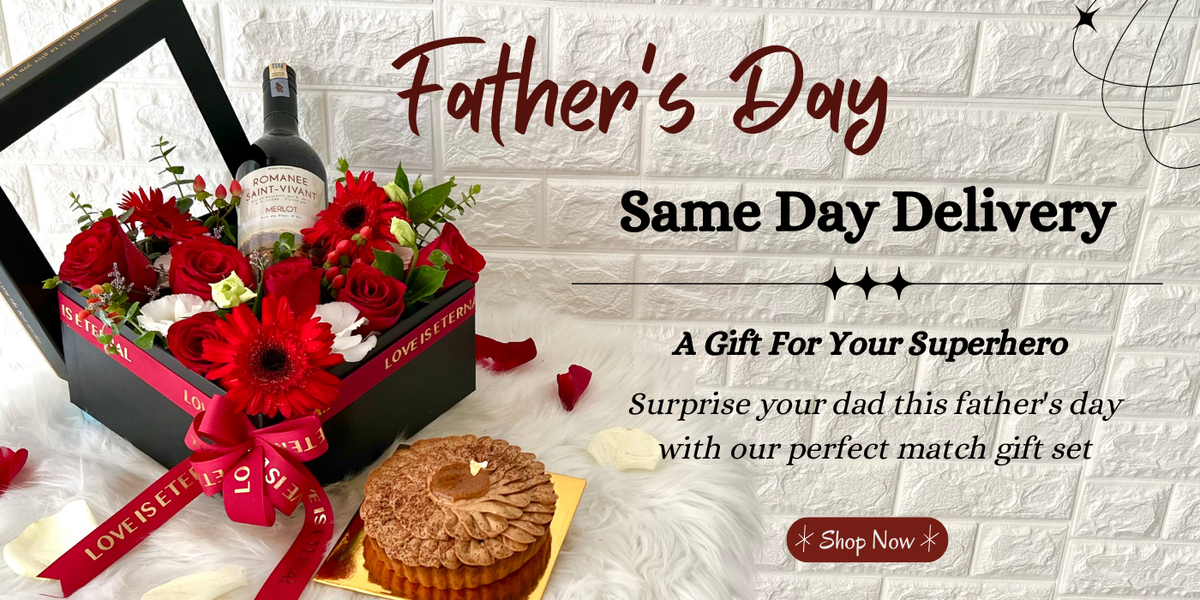 Father's day with CCH Florist x Le Maître Pâtisserie
【2022 Father's day limited gift set】
We collaborated with
Le Maître Pâtisserie
bringing to you Father's Day perfect match gift set so you can express your care and love to dear Daddy.
Each of the tart is freshly made daily with premium quaity ingredients
4-inch French-inspired tart
Tarte Aux Café (Coffee Tart)

Baked Coffee Almond Cream



Celebrate this Father's Day with our best Coffee Tart!
Father's Day Bundle Gift Sets
Exclusive tart, wine and flowers specially design for your super Papa
100% satisfaction guarantee on your order
Same day delivery
Still wondering bout what to send on Father's Day?
We got you & let's count on us.
Let us deliver the surprise up to your doorstep ❤️‍🔥
1 day advance order for the tart, preorder now to avoid disappointment.
Only limited quantity available
Order now for your loved ones.